VA FIRST LADY PAMELA NORTHAM AND VDOE SUPERINTENDENT JAMES LANE VISIT OES
On September 13, 2021, First Lady Pamela Northam and VDOE Superintendent James Lane enjoyed a morning of conversation and story telling with OES students and staff. They were also accompanied by Senator Linwood Lewis. This visit was part of their Back to School tour. Charlena Jones (NCPS School Board member), Mr. Eddie Lawrence (NCPS Superintendent), Ms. Jaime Cole (NCPS Associate Superintendent of Instruction), Mr. Fay Joyner (OES principal) and Mr. Philip Sweet (OES Assistant Principal) also welcomed the trio.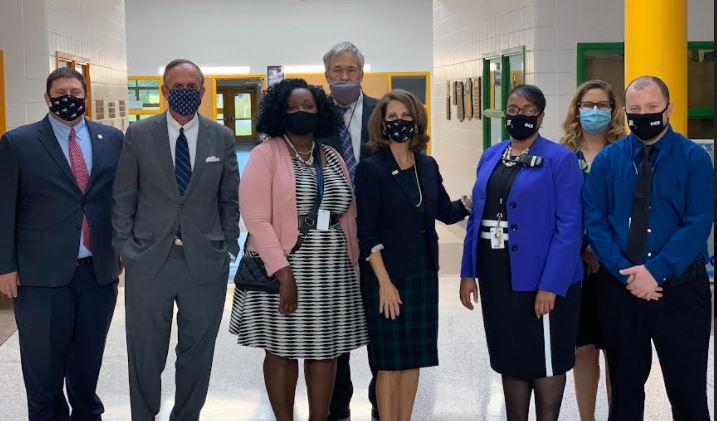 June 2021
NHS Class of 2021 #StingraysForever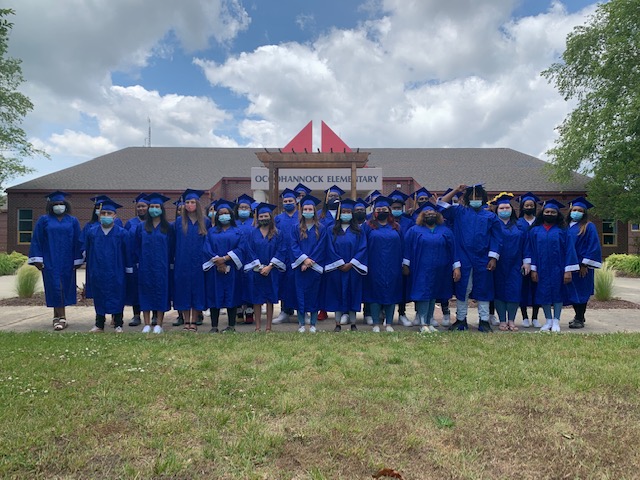 Congratulations WAVY 10 TV Excellent Educator Alison Henry!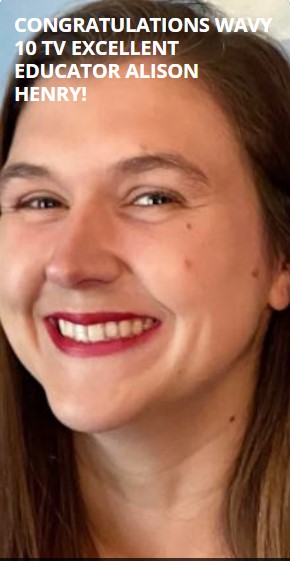 Allison Henry is a second grade teacher at Occohannock Elementary School. She serves as a virtual teacher for both kindergarten and second grade students, is the grade-level leader, and sits on the school leadership team.
Henry does a tremendous job providing virtual instruction across multiple content areas. Ensuring exposure to standards-based instruction via Google Classroom, while effectively communicating with families, is a staple of Henry's relentless approach. Henry also finds time to meet individually with struggling students and provides targeted interventions in an effort to minimize academic reversion. Students and families are grateful for the energy and effort shown by Henry, especially during these unusual times. 
As a member of the leadership team, we are grateful for the energy, perspective, dedication, and professionalism that Henry brings to Occohannock Elementary School on a daily basis.
OES Students in Mrs. Adams Class Enjoy using One Tab Devices!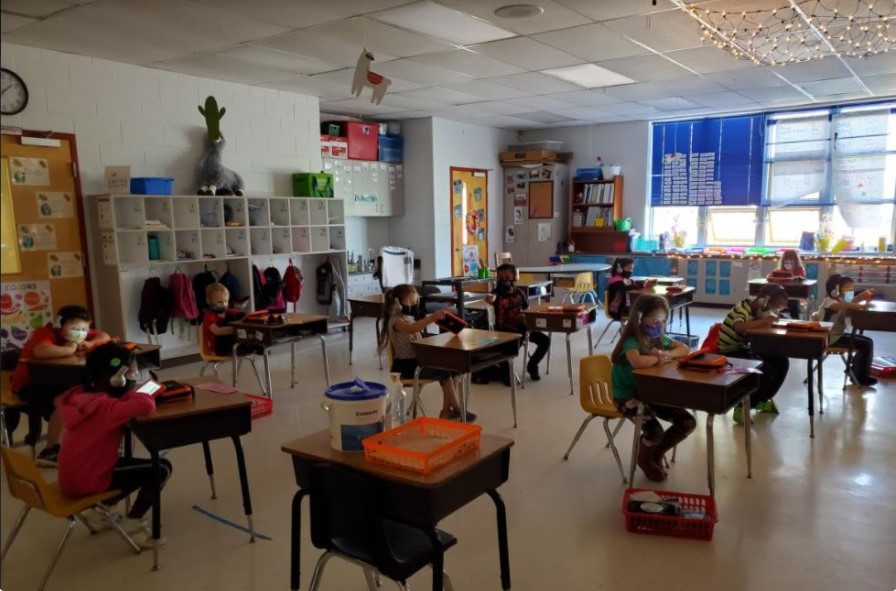 Sometime in the past... 20-21
Voting is over and the ballots have been counted, we are excited to introduce you to:
FINN THE OES STINGRAY
THIS IS STINGRAYTERRITORY!!! #RAYSUP