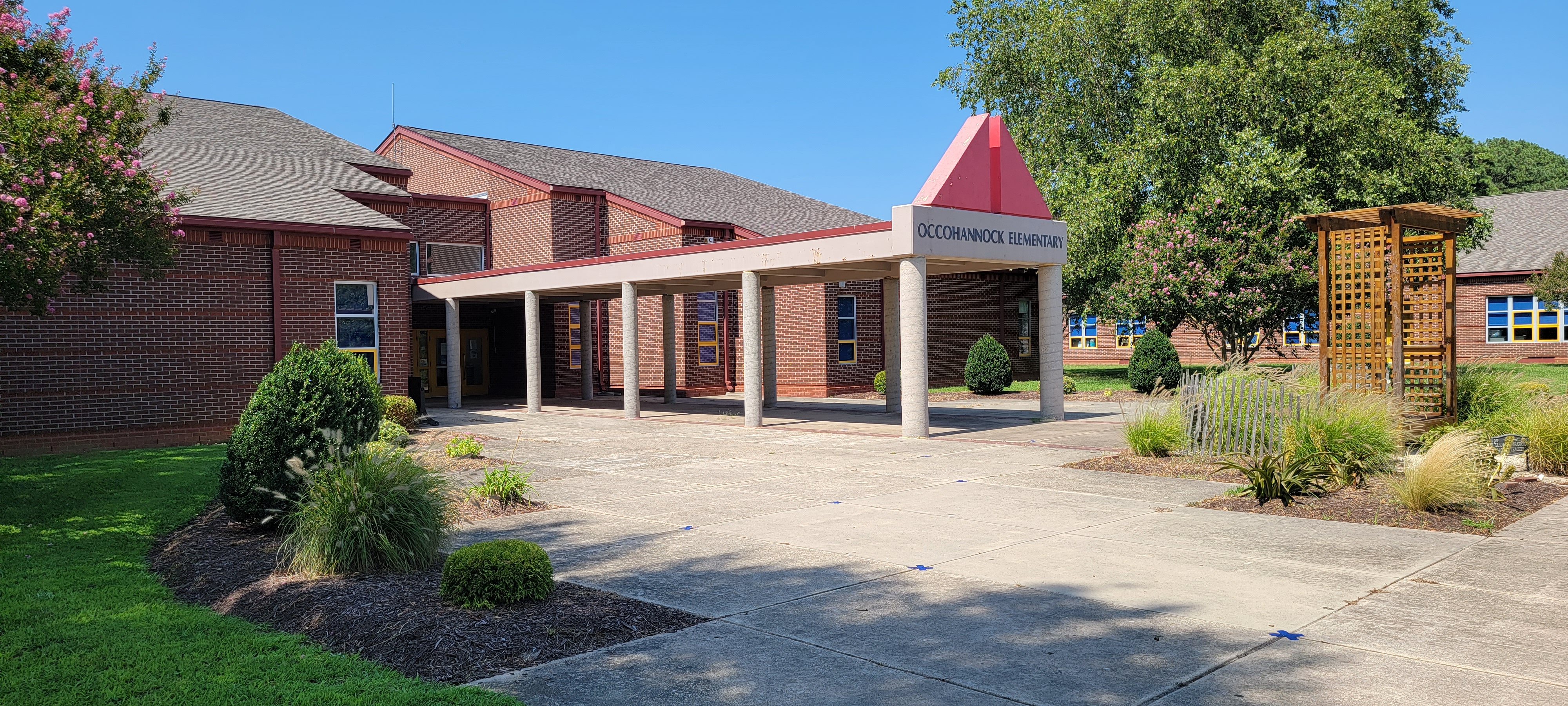 Occohannock Elementary School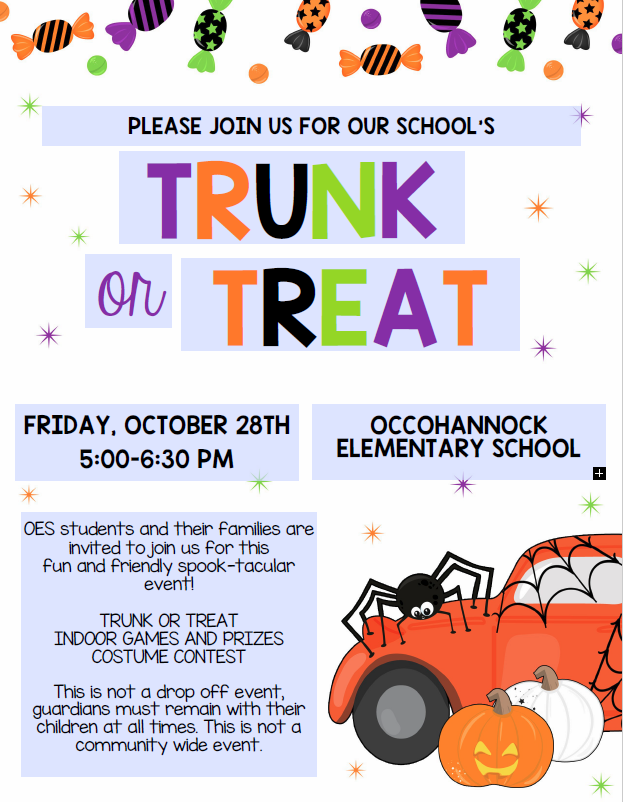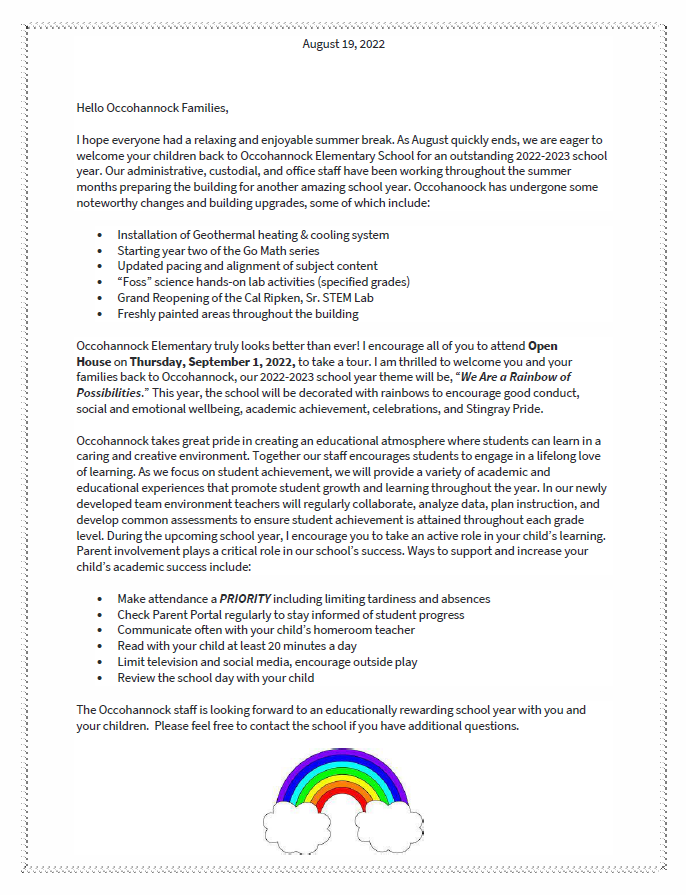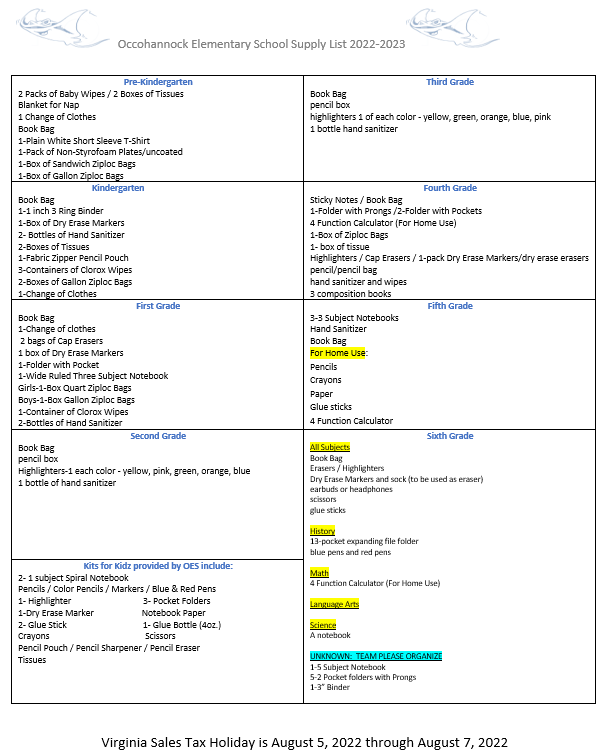 NCPS Title I Schools Family Engagement Survey
Thank you for your partnering with us in your child's school experience. Please answer these questions to help us better serve students and families at our Title I schools. Please fill out a new form for each child at a Title I school.
OUR MISSION
Our mission is to reach and teach all children attending OES by establishing positive relationships, delivering high-quality instruction, and maintaining high expectations so that the community we serve enjoys the benefits of a well-educated population.
OUR VALUES
Safety, responsibility, respect, honesty, empathy, cooperation, integrity and perseverance.
OUR VISION
Our Stingray community will be great leaders and life long learners.
Address:
4208 SEASIDE RD
EXMORE
VA 23350
Contact Info:
Phone: (757) 678-5151
Fax: 1-757-273-6181


Exmore 7 Day Local Weather